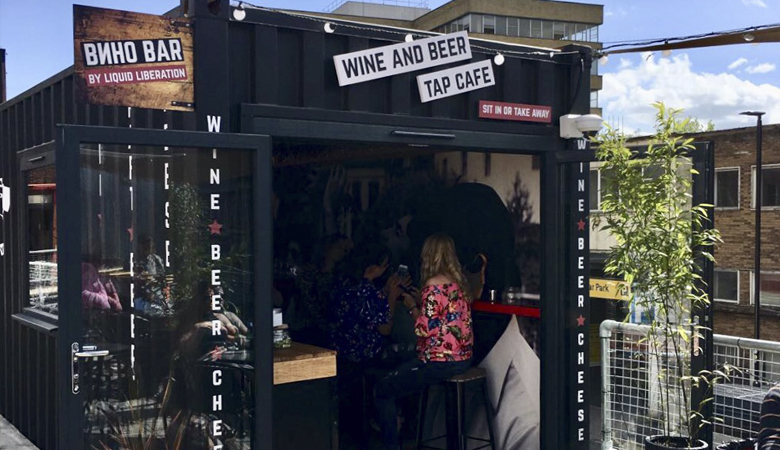 BNHO Bar by Liquid Liberation
Vaughan Lewis and his wife came up with the idea for Liquid Liberation after travelling the world and taking inspiration from the number of places that served wine on tap. Inside their 20-foot-long container is a tap wall (they also serve beers from local breweries), bottles to take away and a corner to strategically sit and plan your next beverage while you nibble on cheese and cold meats. The best place to get a great view of Clifford's Tower, though, is from the terrace by the entrance.
The concept ticks all the boxes for being eco-friendly as the wine arrives in kegs – reducing the associated environmental impact of the production, transport and recycling processes while keeping the wine fresher compared to bottled wine. They're doing their bit for the local community too – each month they have a guest barrel of wine from which the profits will go to a local charity or organisation, and anyone can put forward a suggestion for consideration.
"Being in the container allows us to do something a little bit more innovative, and we want to bring this different way of trying and buying wines, in a relaxed and enjoyable environment, to the city."