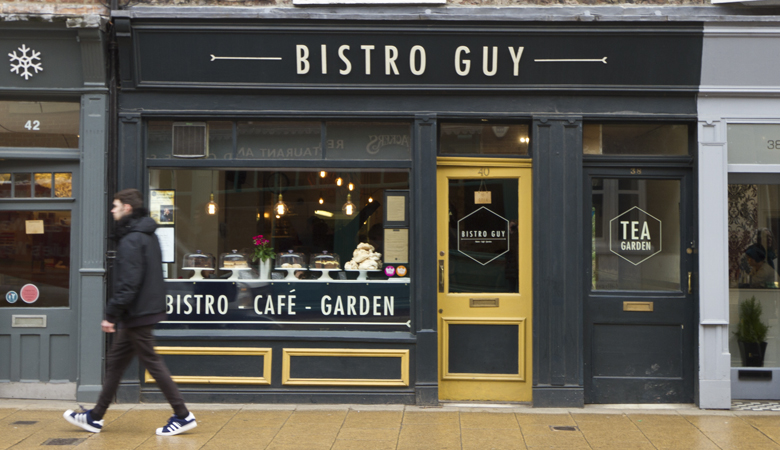 Breakfast, lunch, cake by day in a cosy café with atmospheric garden, woodfire pizza and craft beers by night.
Mon - Sat: 10.00 - 16.00 Fri - Sat: 17.00 - 21.00 Sun - 11.00 - 16.00
If you haven't already spotted the colourful garden from the city walls, you may be drawn in by Bistro Guy's cosy interior and delicious brunch and lunch offerings. For a lighter bite or dessert, their house-blend coffees and loose-leaf teas go down well with a fresh homemade cake or giant meringue.
Bistro Guy really comes into its own on a Friday and Saturday evening and Sunday daytime; which have become popular amoungst locals with their sourdough wood-fire pizzas which are cooked in a traditional clay oven. Local craft beers are served from a wooden barrel, giving a unique flavour and craftsmanship. The guest hand-pulled beer changes regularly, giving you another reason to come back, in addition to other offerings such as sangria, wine, Pimms, and Bistro Guy's infused gin using ingredients foraged from the garden.
Over the years, Bistro Guy has become a popular venue for private parties such as weddings, birthdays, etc, and now Bistro Guy can also bring their pizzas to you with their newly converted horse trailer.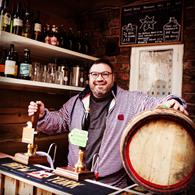 "I decided to open this place with my wife after years working as head chef/manager at a farm shop where the focus on good-quality produce inspired me to do the same here."