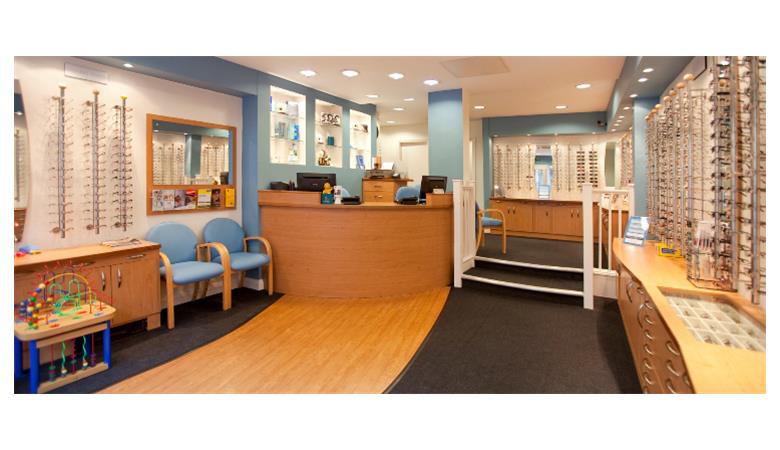 Binnington and Thurling Opticians
Friendly, professional eyecare for the everyone in the heart of York.
Monday 8.45am - 5.00pm Tuesday 8.45am - 5.00pm Wednesday 8.45am - 5.00pm Thursday 8.45am - 6.30pm Friday 8.45am - 5.00pm Saturday 9.00am - 3.00pm Closed on Sundays and Bank Holidays
We are an independent eyecare practice and contact lens centre located in York city centre. The practice was established in 1952 and it has constantly been updated. Our modern air-conditioned premises and friendly staff ensure a warm welcome. We have computerised equipment throughout to give an efficient service.
Thorough private and NHS eye examinations are carried out by current Optometrist partners Jonathan Binnington, BSc(Hons)MCOptom and Nigel Thurling, BSc(Hons)MCOptom and by associate Optometrist Paul Khoo BSc(Hons). They are backed by dispensing optician Claire Bragan, FBDO and dispensing assistant Rachel Ludbrook.
As independent opticians we are free to access the best frames from a wide range of manufacturers, from traditional styles to the latest designer ranges suiting all tastes and budgets. Modern high quality lenses are available for all prescriptions. We often have special offers available.
We are a long-established contact lens practice and undertake fittings of all kinds, from simple to complex. There are comfortable contact lens options for most prescriptions. You can be sure that whatever your eyecare needs may be, we can help. Please contact us or call in and see us for an appointment or for further information.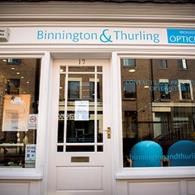 "We are an independent eyecare practice and contact lens centre located in York city centre established in 1952. We pride ourselves in providing the very best eyecare and eyewear for all. You can be sure that whatever your eyecare needs may be, we can help."