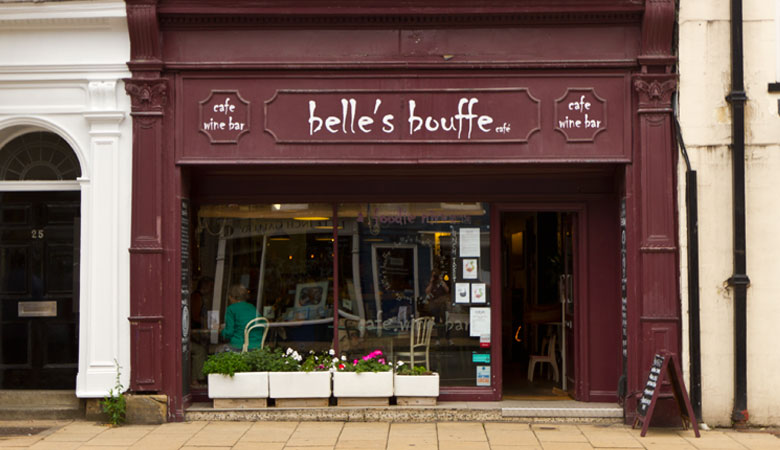 Breakfast, lunch and cakes made by the Cordon Bleu-trained owner
Tues – Fri: 8:30 – 17:00
Sat 8:30 – 17:30
Sun: 9:30 – 16:00
The idea for this homely café's name (just around the corner from York Art Gallery) is a play on the French slang 'belle bouffe', meaning 'beautiful nosh' and Carole's maiden name – and it sums up the offering pretty smartly.
Everything that she can possibly make herself, she does, from the breakfast granola and coulis through to the roasted tomatoes flavoured with oregano and thyme from her mini herb garden outside the café. Eating at Belle's Bouffe is like going around to a friend's house (one that really knows how to cook, too) because the place is decorated with prized mementos from her travels and time spent living aboard in Australia, East Africa, Canada and Europe – it's inviting and it's got personality.
The café takes its eco credentials seriously too – all of the takeaway single use cups and lids are completely bio-degradable, and they buy vegetables from an organic smallholding in York.
"I am a true believer in cooking and eating freshly made food that is packed with flavour."