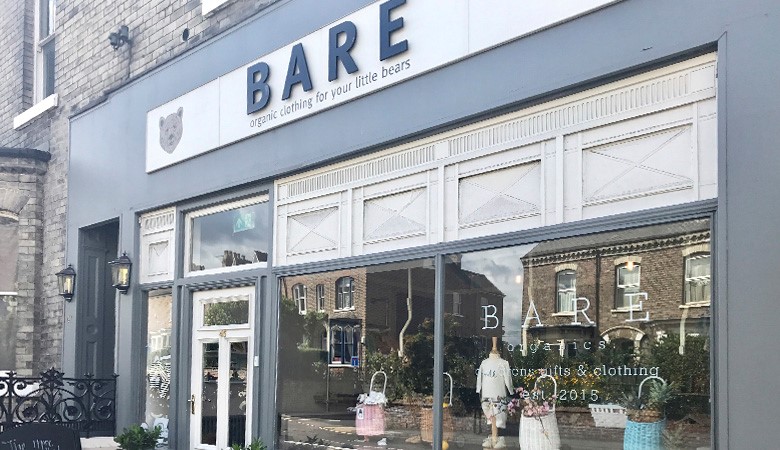 Organic clothing for babies & children
Mon, Tues, Thurs, Fri, Sat: 10.00 – 17.00
Weds: 10.00 – 13.00
It was during her time traveling that owner Ellie saw and realised the potential for ethically sourced, organic baby wear and was inspired to bring it to her home town York. Staying informed through travel, tradeshows and social media means that Bare stock some of the more contemporary brands such as clothing labels Organic Zoo and Baby Mori and gift brand Maileg along with a range of handpicked books.
As far as organic cotton goes, not only is it good for farmers, it's hypoallergenic, thermo regulating, and hasn't been through a dying process meaning it's as natural a product as possible.
Look out in store for the Iconic Luggy Baskets by brand Olli Ella stocked in a range of colours perfect for little ones to lug around treasured belongings.
"Why clothes for baby and children? I think it's more fun: the way a child dresses expresses their and their parents' personality."